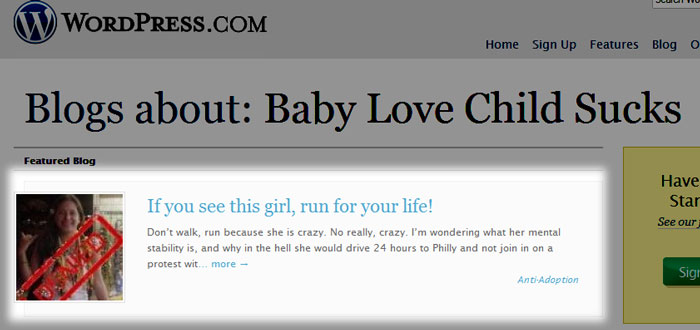 The above is not a picture of Baby Love Child; it's the author of a blog entry that she tagged "Baby Love Child Sucks."
(A great example of a title gone wrong when inevitably displayed out of context.)
I'll heartily agree with the "time to run" sentiment as it appears here!
I'll probably blog more about this ongoing fiasco that "demonstrated" only that "activism" in the sense of going out on the street and doing… something… is dead… later.
In the meantime, for those of you with an attention span longer than that of a gnat, check out my partner Sabina/Baby Love Child's in-depth analysis and commentary.